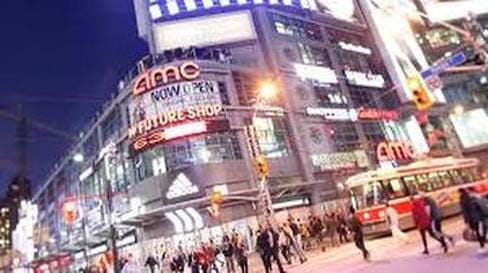 NEW LOCATION (WE ARE GROWING):
By the grace of God, we have seen much growth at CFM in Toronto, online, and throughout the world. Due to this growth, Pastor David Lynn has now launched out into full time ministry, Christ's Forgiveness Ministries now has three locations globally, and the Dundas Square Church has moved to a larger facility that can accomodate greater outreach in the Downtown Toronto Region.
​
Location:
296 Broadview Avenue (Broadview/Dundas-7 Major streets east of Yonge/Dundas), Toronto, ON.
Service Times:
Church Service-
Sundays@3:00pm (Kids Program and Worship Service followed by FREE WEEKLY DINNER )
Tuesdays@6:30pm-
Downtown Cell Groups and Youth Group (Ages 12-19)
Thursdays @6:30pm-
Midweek Bible Study with Pastor David Lynn
Contact:
647-781-5059
Email:
info@dundassquarechurch.com
---